Age 6 - 16
Elite Football Training
Matrix Elite Training is the next step to becoming a better footballer as each session is carefully planned and orchestrated around the ability of the players.
Each group consists of 6 to 10 players. The focus is to maximise touches of the ball.
Sessions are 1 hour long and consist of 10 minutes of turns and moves, 35 minutes of a high contextual Matrix pass and move drill, then 15 minutes of a conditioned game. The children are challenged to put what they have done in the drill and transfer this into real game scenarios.
Each Matrix Drill consists of roughly 480 passes, 1 mile+ of distance and multiple turns and skills.
In summary the Matrix way of training works cognitive and physical abilities. It is essential to use split-second decision making and technical aspects of passing to keep the drill alive.
Each player who has subscribed to the matrix way increase their footballing skills and fitness. Players are often signed to academies and create potential to become professional players.
Currently we have produced 17 professional players and have had between 65 and 100 at professional academies.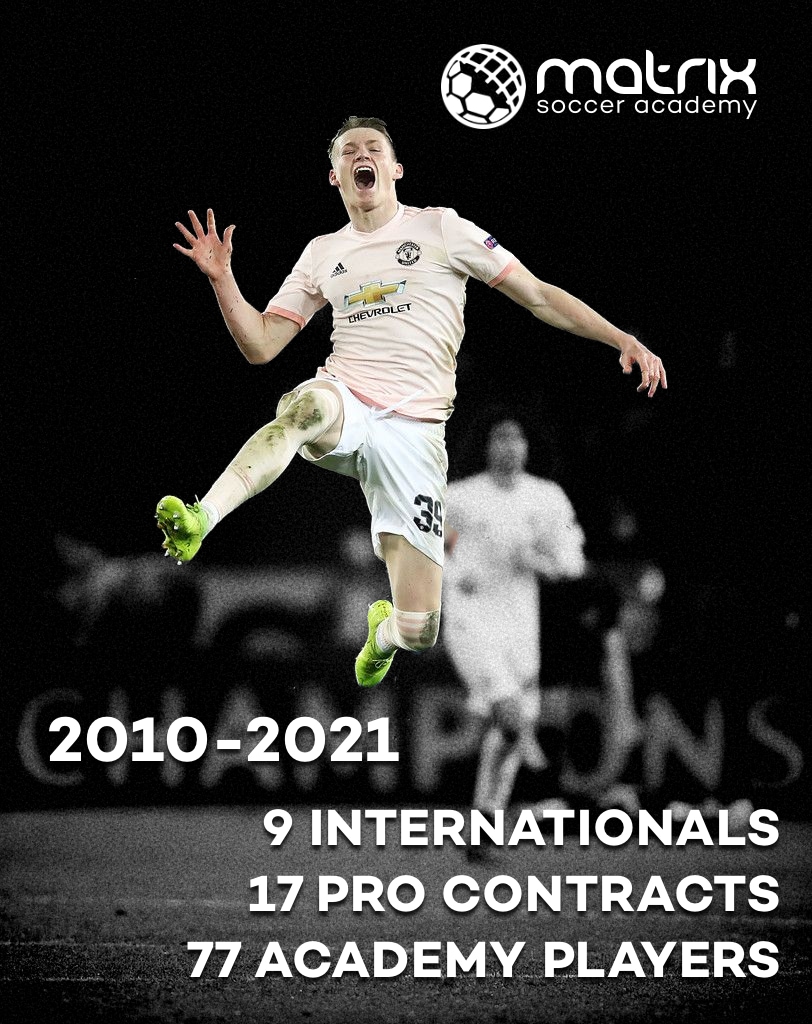 Matrix Tech
How We Measure a Drill
Heart monitoring equipment to measure heart beats per minute.
Distance measurement pod to record the distance travelled.
Touch Sleeve measures amount of passes during a drill.
Brainware technology reads the players thinking and evaluates their problem solving and processing skills.
Heat mapping pod measures work-rate and location.
Touch Sleeve measures the speed of a pass.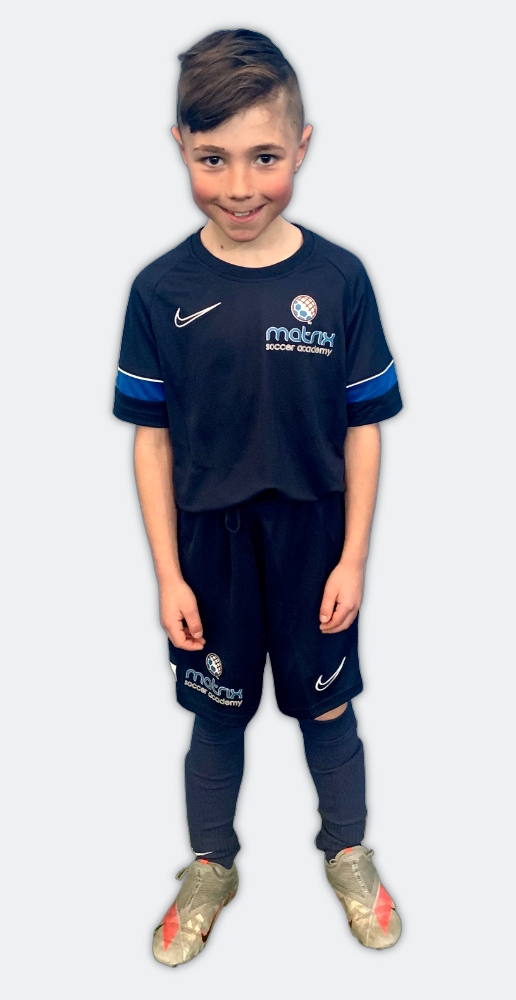 The Ethos
Matrix 6 - The Components to Success
Within the Matrix technical coaching model, there are six components or building blocks that we regard as essential for producing skillful players.Known as the 'Matrix 6' the components comprise of; Attitude, Ability, Awareness, Agility, Attack and Achieve.
Elite News
Whats Happening at Matrix Elite?
Would you
like to know more?
Get in touch with Charlie Jackson and he can explain more about all the services which Matrix offers.